About Green Mark
Our aim is to make green accreditation accessible to all, which reflects our simple belief that everyone can make a difference.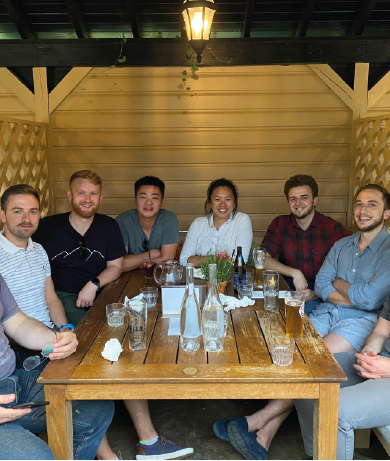 The team
We are an enthusiastic team of specialists who are passionate about environmental sustainability. We pride ourselves on simplifying complex documentation to help support you through every step of your Green Mark journey; reflecting our belief that every person can contribute towards a greener future.
Sustainability is in our DNA, from assessing our town's environmental impact to mountain climbing from Snowden to Carrauntoohil. The environment is a core part of who we are and we are passionate about making sure we embody the Green Mark ideals.
We are all here to help our members have a positive impact and make their mark.
Our story
Green Mark was founded by academics from the London Met University and Greater London Enterprise to be an accreditation scheme to help companies create a sustainable plan that is easy to understand, develop and implement.
With our forward thinking approach we moved away from a paper based audit to a more user-friendly online auditing process, with direct links to team members.
Green Mark is adapting to changing working environments, enabling teams to account for environmental impacts, for example while working from home.
We are continuously developing Green Mark into a more scalable and accessible accreditation scheme that can be used by organisations of all sizes to develop their approach to sustainability.
Contact us to have talk about Green Mark.